Super Hero's Top 10 Favorite Audiobooks
34 audiobooks! That's how many audiobooks we've borrowed from the library over the last couple of years –give or take a few from elsewhere. Certainly, this number doesn't account for all print books, CDs and DVDs we've checked out. With about 1200+ items on our account histories, rating those would be a nearly impossible task.
This list is completely Super Hero's very own ratings. My ratings would have yielded somewhat different results, for example, Kira Kira, would not have gone near the end, but far from there; and Stuart Little would not have been up so high.   Nevertheless, we have thoroughly enjoyed all books, and of course, Super Hero's got his own favorites.  He really has come to love listening to audiobooks during our car rides. –"Audio, please!",  are the first words out of his mouth, as soon as we settle in ready to go. I enjoy it very much too. Nothing like a good story to keep us entertained and engaged, especially during those long one-and-a-half-hour commutes to Miami Beach's H.O.M.E., one of our homeschool coops.
So here they are in order of preference:
34.  Little House on the Prairie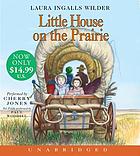 33.  Kira-kira – Newbery Medal Book 2005

32.  Half  magic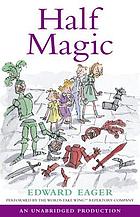 31.  Sarah, plain and tall Skylark; Caleb's story – Newbery Medal Book 1986
29. Prince Caspian
(Free audio stream in Ancient Faith Radio)
28.  The secrets of Droon, Books 1-3 2s   The secrets of Droon, Books, Books 4-6

* See my note about The Secrets of Droon below.
27.  The lion, the witch and the wardrobe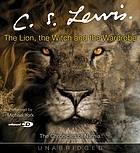 (Free audio stream in Ancient Faith Radio)
26 Charlie and the chocolate factory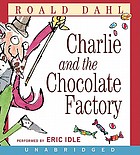 25 Magic tree house collection. Books 1-8

24 Magic tree house. Books 17-24

23. Magic tree house collection. Books 9-16

22. Mary Poppins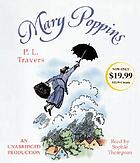 20.  Poppy
19.  Henry and Beezus 17.  Ramona Quimby, age 8 – Newbery Honor Book 1982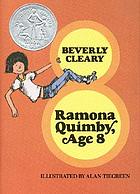 16.  Ramona and her father – Newbery Honor Book 1978
15.  Bud, not Buddy – Newbery Medal Book 2000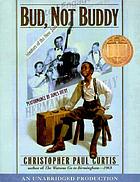 14.  The mysterious Benedict Society and the perilous journey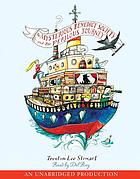 13.  26 Fairmount Avenue – Newbery Honor Book 2000 12.  Stuart Little

11.  Rascal – Newbery Honor Book 1964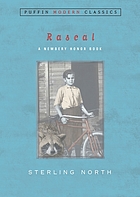 And Now, Drum Roll Please! Super Hero's Top 10 Picks!

Aside from the library, Audible offers a handsome selection of audiobooks for all ages. Some of the most modern books, in particular, you won't find at the library. Not yet anyway.  Audible FREE for 1 month (up to 2 free audiobooks) [Aff. link. Thank you for your support!]
10.  Around the world in 80 days
9.  Charlotte's web  – Newbery Honor Book 1953

8.  The cricket in Times Square  – Newbery Honor Book 1961
7.  Harry Potter and the chamber of secrets

6.  Harry Potter and the deathly hallows

5.  Harry Potter and the prisoner of Azkaban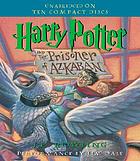 4.  Harry Potter and the half-blood prince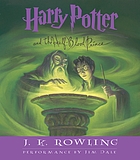 3.  Harry Potter and the sorcerer's stone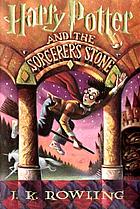 2.  Harry Potter and the goblet of fire

1.  Harry Potter and the Order of the Phoenix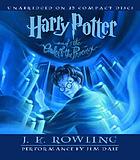 Ta – Da!!!  There you have them. An 8 year-old boy's ratings from 2+ years' worth of listening!
Needless to say, Super Hero's such a Harry Potter fan.  Jim Dale, Harry Potter's narrator, is a British actor with many accolades under his belt, and it shows. I love how he brings the stories to life performing a dizzying number of character voices with remarkable pizzazz. And by the way, he also narrates Around the World in 80 Days, number 10 in this list.  So, yes, he's totally worth a listen.
And here's my note about The Secrets of Droon:  If your child is still young, say 8 or younger, then I'd listen to The Secrets of Droon first, before the Harry Potter books. These make a delightful break into the realm of magical wizards and fantasy, without being scary, as Harry Potter can be, at times, for young children.   There are many more Secrets of Droon in the series, but we could only find the first 6 in audio form.
Audiobooks are just excellent. They will introduce a new story so vividly, which Super Hero will later want to read in print too (or have me read to him). We've done that for both, English and Spanish –we've been fortunate to find the Spanish version for most, of the most popular books, for me to read aloud too.  And of course, let's not forget about watching the movie, for a complete, well-rounded reading/listening/viewing experience.  Our only rule: listen or read first, watch the movie last!
Speaking of Books … How About Playing a Reading/Listening Game this Summer?
If playing such a game piques your interest this summer –or any other time!– make sure you download my "Book Traveler Passport & Reading Adventure Game". I hope it will make reading even more fun for you and your children!
And Lastly: What's Your Favorite Audiobook?
What's your all-time favorite audiobook? Just one, if you really had to pick!
Please share in the comments below. Your suggestions will surely give us all more hours of enjoyment 🙂
This post appears in these fabulous linkups:
Image credits: books & headphones