Historical Fiction Book or Living Book on US Immigration
A historical fiction book or a living book on US Immigration during the early 20th century, Bessie's Pillow is the gem you probably didn't know you were missing.
We received Bessie's Pillow – La almohada de Bessie, English/Spanish edition, published by Strong Learning, Inc. This book retails for $20. $3.99 for the Kindle, English only version.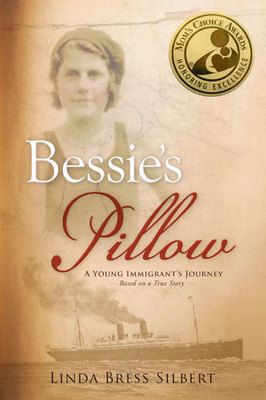 What to Expect Delightfully Unexpected
The Crew usually requires us reviewers to pay a thorough visit to the vendor's website before receiving our goodies. I looked around Bessie's Pillow and Strong Learning's websites, as I always do. The gist of the program: A young jewish woman, a teenager still, traveling alone, leaving her entire family behind to avoid persecution in her native Lithuania. More or less a typical immigration story, but the bilingual Bessie's Pillow, a parallel text edition (Spanish and English side by side) piqued my interest.
I intended Super Hero to read the Spanish text all by himself, consulting the English side as needed. That's the beauty of parallel texts. Grammar and vocabulary aides in perfect context right at his fingertips. Well, it turns out my idea didn't quite go as planned. The book got lost in the mail somehow. On top of that, I had marked the wrong date of arrival on my calendar. By the time I realized the book was missing, we only had a week left before the deadline. In a panic that we wouldn't fulfill our commitment, I bought the English edition in Kindle. It was the only one immediately available. Super Hero began reading it at once.
Meanwhile the kind folks at Strong Learning and the Crew came through for us. Last Friday the mailman knocked and left a package with the words "2nd attempt" in big letters. Bessie's Pillow / La Almohada de Bessie had made it! I began reading the spiral bound book right then and there. My lingering worry gradually turned into calmness, then into full-fledged captivation. Bessie's story grabbed me by the heart, I had a hard time putting the book down. I devoted every small, and large, block of time I could find until I finished it a couple of days ago.
Our Reading Experience
I must admit, Bessie's Pillow's Spanish text is more advanced than Super Hero's current level of reading (in Spanish.) He's certainly reading the English text with ease, and he's doing so by himself. He even brings the iPad to read in car rides. Wow! Reading in the car is something he never does!
I still want him to read the Spanish book as was my original intention. I'll make sure to sit with him to read just one or two paragraphs at a time. I'm confident he will appreciate the bilingual tome even more being familiar with it already.
La almohada de Bessie presents an exceptional translation into Spanish, with which I'm utterly impressed. Since I translate semi-professionally, I find that nothing hones my craft more than good reads in both languages. It helps me to read a chunk in Spanish, then the same chunk in English, or viceversa. Well, this time I couldn't do that. La almohada de Bessie is so compelling I had to keep reading without pausing. I stopped only occasionally to relish the impeccable sentence structure or the masterful word choices. I shall now revisit the book to study my chunks of text more carefully.
If your Spanish is advanced, or even intermediate level, La almohada de Bessie offers plenty to sharpen your skills. This because of its unbeatable parallel text format, and its elegant, flawless translation. I wonder if Dr. Linda Bress Silbert, the author, translated it herself. I couldn't find the translator's name on the credits.
I wouldn't recommend it for beginning Spanish students. If you're one, make sure to put this title in your wish list for when your Spanish goes up a notch, or two. But then again, if you're an eager student, this might be the tool for a significant leap forward. 😉
But What's Bessie's Pillow All About?
Bessie's story is not just Bessie's it's everybody's story. It's about all the immigrants to this country. —Linda Bress Silbert, Ph.D., Author
Bessie's Pillow is the story of a young jewish woman, only 18, who leaves her native Lithuania in the early 1900's to avoid persecution. She comes alone, knowing she will not see her parents, and probably not her siblings either, ever again. Just like the author says, it's everyone's story. It's about all the immigrants to this wonderful country. Indeed, I, too, very much identified with some aspects of Bessie's story, being an immigrant myself.
Linda Bress Silbert is a gifted writer and storyteller. She based her story on conversations between her grandmother, Bessie Markman, and her mother, Ann Bress, around 1950. She succeeds in telling her grandmother's story with much warmth of feeling. Twice or thrice I couldn't hold my tears, nor could I at the end of this remarkable story of triumph over life's tribulations. Bessie's is also a story of promise. No matter the woes, hope and joy are part of life, too. For all of us!
Bessie's Pillow's companion website offers a thorough collection of practical resources. Perfect for any unit study you might follow on the history of US Immigration early last century. Topics are organized in the following broad themes:
European Immigration
Famous People
Food and Recipes
Health
Housework
Movies
Music and Dancing
News
U.S. Presidents
Radio
Radio shows and music the family listened to, theaters they frequented, political events, social, technological, and cultural changes they lived through. Suddenly, all this information gains new, real meaning when paired with Bessie's Pillow. History springs to life when it all comes together like that.
In a Nutshell
Open and Go!

Easy Prep

Kid Approved

Fun

Quality

Pedagogy
In Super Hero's Own Words
It was a real good book. It tells about the life of an immigrant in the early 20th century. She had to come alone because of all the gangs, and the harsh life in the Pale in Glubokoye, Russia. I like it! -Super Hero
I loved La almohada de Bessie. A delightfully unexpected treat!
Want to Learn More?
I think you, too, will love Bessie's Pillow. I know my fellow Crew reviewers are just as delighted with it as I and Super Hero are.
If you'd like to learn more about Strong Learning, make sure to visit their social media pages:
Facebook: https://www.facebook.com/BessiesPillow
Twitter: https://twitter.com/BessiesPillow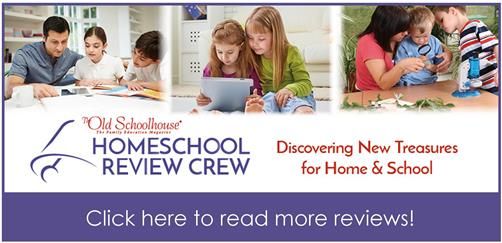 Disclaimer

I received a free copy of this product through the Schoolhouse Review Crew in exchange for my honest review. I was not required to write a positive review, nor was I compensated in any other way. All opinions are my own or those of my family. I am disclosing this in accordance with the FTC Regulations.
—