ArtAchieve Learn to Draw & Paint Art from Around the World
We are not new to ArtAchieve. Super Hero and I had the good fortune of reviewing the Entire Level I last year, which we thoroughly enjoyed.  So when we learned ArtAchieve was offering the Entire Level II for review this time around, Super Hero accepted with gusto.
What We Received
Super Hero has been taking online drawing lessons using the Entire Level II from ArtAchieve.  We received a one year subscription to this online drawing program, a generous $56.78 value.

What to Expect
ArtAchieve offers uncomplicated drawing and painting lessons for children of all ages. Children young and old, and even adults, can learn to draw and paint delightful folk art from around the world.  I'm positive everyone will find John Holfand's instruction inspiring and oh-so-easy to follow.
The Entire Level II presents 14 lessons featuring such folk art from the following countries:
Swedish Dala Horse
Korean Wedding Duck
Japanese Goldfish
Elephant from Ghana
Ukrainian Cat
German Nutcracker
Sri Lankan Landscape
Tessellations
Ukrainian Rooster
Hiding Butterflies
Mexican Mask
Russian Fortress
Polish Szopka
Danish Mermaid
The Ins & Outs
As soon as the child logs in, the complete list of lessons appears in his dashboard. He needs not follow them sequentially, and can certainly skip around to whichever country he fancies.  I like that flexibility. It could accommodate any history or geography studies you might be pursuing.
John Hofland delivers his rather charming instruction via videos and power point presentations. One needs not follow both options, one is enough. If you're like us, you'll probably hit the video regularly, oblivious to the power point. Yet, I know that a fine slide show is not without its merits. And, in ArtAchieve's case, Mr. Hofland does deliver an outstanding presentation. It's excellent to have both options.
Aside from the video and the power point, each lesson offers two printables: the warm-up exercise and the main artwork for reference. John Hofland also prompts the child to exercise to relax his eyes, hands, and body.  Last, before getting started, he asks him to play soothing music while he draws and paints.  Any calming, refreshing music the child prefers is valid, naturally. Still, he offers links to beautiful classical music.
Between the two formats, plus the actual hands-on nature of the program, he covers all learning styles. So kudos to ArtAchieve for thinking of finer details like this one.
Video Format
Slide Show Format
I'm pasting a few screenshots from the slide show. I hope they will convey the high, detailed quality I mentioned, so you won't just have to take my word for it.
Cross-Curricular Connections
Aside from the actual art lesson, Mr. Holfland includes valuable cross-curricular connections. These are optional, of course, but it's hard to resist surfing through the links. He includes great references to culture, history, geography, and even literature and writing assignments, for that particular country.
Here's a sample video on geography:
And here's a sample excerpt from a webpage explaining cultures and traditions:
Wedding ducks have special role in every Korean wedding. They were chosen as it is known that they mate for life. Long time ago a man expressed his wish to get married by bringing a pair of ducks or geese to the family of his bride-to-be.

The wedding duck symbolizes three things:
1. Peace
2. Many children
3. No separations.
Materials
Art —art supplies that is, can be expensive. Even simple materials for very little ones could run you a double digit bill, depending on the art program's requirements.  There's no avoiding that.  ArtAchieve, however, uses simple, inexpensive supplies you surely already have in your homeschool.  Color pencils, crayola markers, and crayola watercolors or temperas paint just as well.  John Hofland uses those very items in some of his videos.  (Of course, we all understand the better the materials, the finer the masterpieces our children can create.)
Using ArtAchieve
John Hofland's approach is simple, but far from simplistic. He makes his lessons agreeable to anyone, regardless of age or talent, I dare say.  He constantly inspires the child to follow his own style and preferences. He even encourages him to produce a couple of versions of the same piece, then he can pick a favorite. In doing so, he will have learned that nothing is absolute, there's always room for continuing to mold things to one's satisfaction.   I think you will agree, this is paramount. I love it when an adult makes a child feel capable.  Perhaps few things could warm a child's heart better than the imbuing in him his opinions, choices, and decisions are important, too.
Another huge benefit of ArtAchieve is its unlimited access to the lessons.  Perfect for any medium or large family. There's no electronic tracking or grading for each child, so anyone can watch the lessons anywhere, anytime.
In a Nutshell
Open and Go!

Easy Prep

Kid Approved

Fun

Quality

Pedagogy
In Super Hero's Own Words
ArtAchieve is good if you want to learn how to do art. There are five levels: level 1, level 2, level 3, level 4, and level 5. The instructor makes it easy. One thing I don't like is that if you watch the video, you don't know which materials you're going to use. One time I got watercolor paper because he said we were going to use watercolor markers, but we just used regular markers. Other than that the lessons are fun. I do like ArtAchieve!
—Super Hero
ArtAchieve makes art easy and relaxing. I like that it extends the learning beyond art. I do recommend it highly!
Want to Learn More?
If so, make sure you read more reviews from my fellow Crew members. There's plenty!  Or you can just pay ArtAchieve a visit at its social media community:
Facebook: https://www.facebook.com/Artachieve   @ArtAchieve
Instagram: https://www.instagram.com/johnahofland   @johnahofland
Twitter: https://twitter.com/ArtAchieve   @ArtAchieve
Pinterest: https://www.pinterest.com/artachieve   artachieve
Google+: https://plus.google.com/+JohnHoflandartachieve   ArtAchieve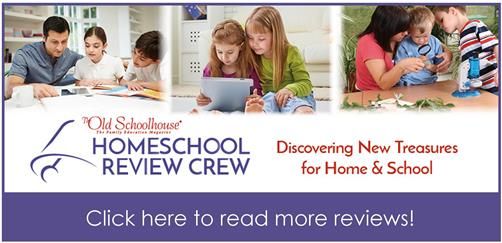 Disclaimer

—